2010.09.21 Tuesday
This morning I drove to Cycle Specialty to diagnose what appeared to be the symptoms of an oil pressure problem. With the engine warm, coming to a stop from the engine having been wound up (mid to high RPM), the idle would occasionally drop 300-400 RPM to ~1050 RPM, the oil pressure light to flicker, and a rhythmic metal on metal noise to emanate from the engine. A quick twist of the throttle would sometimes relieve the problem for the rest of the stop, but sometimes I would have to hold it at ~2000 RPM. From the stop, once the RPMs climbed above the lowered idle, the noise and flickering oil light would subside.
There were a number of things I considered after some research on ADVRider… Too low of an idle was not the cause, as I was meticulous about my idle mixture, carburetor synchronizing, and idle. A clogged oil filter was out, as it was new and clean. A tear in the oil return hose wasn't it, as there was no oil leaking. The oil wasn't low or old, as it was replaced ~2k mi ago with 10w-50 fully synthetic with the level periodically checked since. This left the likely culprit to be either a sticking check valve in the oil return hose, a weak oil bypass valve spring, the cam chain tensioners needing replacement, or something else. The tech suggested the Scotts stainless steel oil filter (which I had installed a few months ago, around the time this problem began to appear) may be causing the problem. A quick and cheap way to rule this out was to replace the SS filter with a standard paper filter. I used their shaded garage to change my filter, and after a quick ride, couldn't reproduce the problem. Voila!
2010.09.22 Wednesday
Beer is my fermented beverage of choice. I suppose I can pinpoint when and where I first really discovered good beer; it was when I was 19 in Bavaria, Germany. This was while touring Europe with my mother on BMW R1150R motorcycles, through Germany, France, Switzerland, Lichtenstein, and Austria during the summer of 2005. A few years after that, I started brewing beer in small 5 gallon batches (roughly 53-12oz bottles), producing quite a few brews since then. I've brewed stouts (an Irish stout, a cream stout and a wheat-stout), a Belgian ale (fermenting it with yeast harvested from my favorite beer, Chimay), an IPA, and two hard ciders (one fermented with honey, açaí juice, and whole organic cherries, and the other with whole blueberries and whole raspberries).
So, when I was asked if I wanted to tour the Sweetwater Brewery in Atlanta, GA., I couldn't resist. What the tour was lacking, the bar made up for. Their Sweetwater IPA is their most well-known beer. It has a crisp citrus flavor, a strong hop aroma with a moderately hopy flavor, and at a reasonable 6.7% ABV (alcohol by volume), it's definitely the most drinkable as well as my favorite of their brews.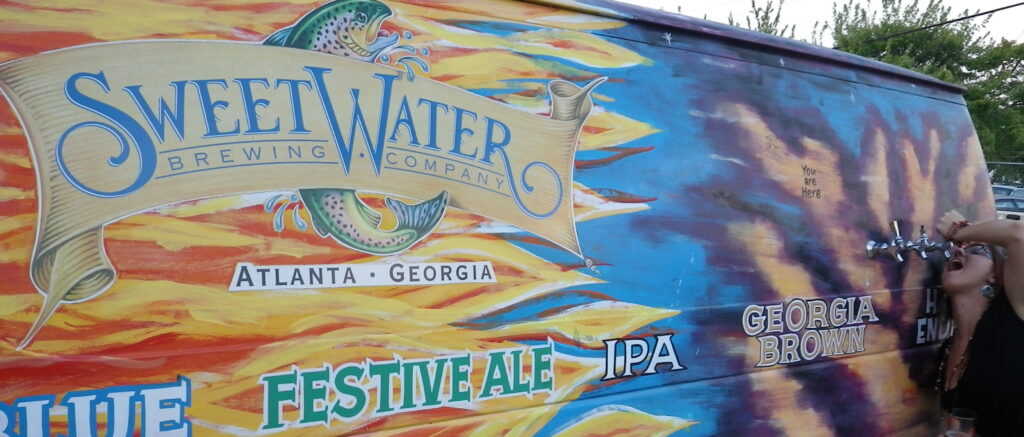 2010.09.23 Thursday
Salvador Dali was a 20th Century surrealist painter and artist. Although I lived in Florida for the majority of my life, and adored Dalí's work, I never made the 200 mile trek to the Dalí Museum in St. Petersburg, FL. When I found out the High Museum of Art here in Atlanta was exhibiting works from his last 40 years, I couldn't miss it. Photography is prohibited in the Dalí exhibit, but some of what I saw could be found from other sources.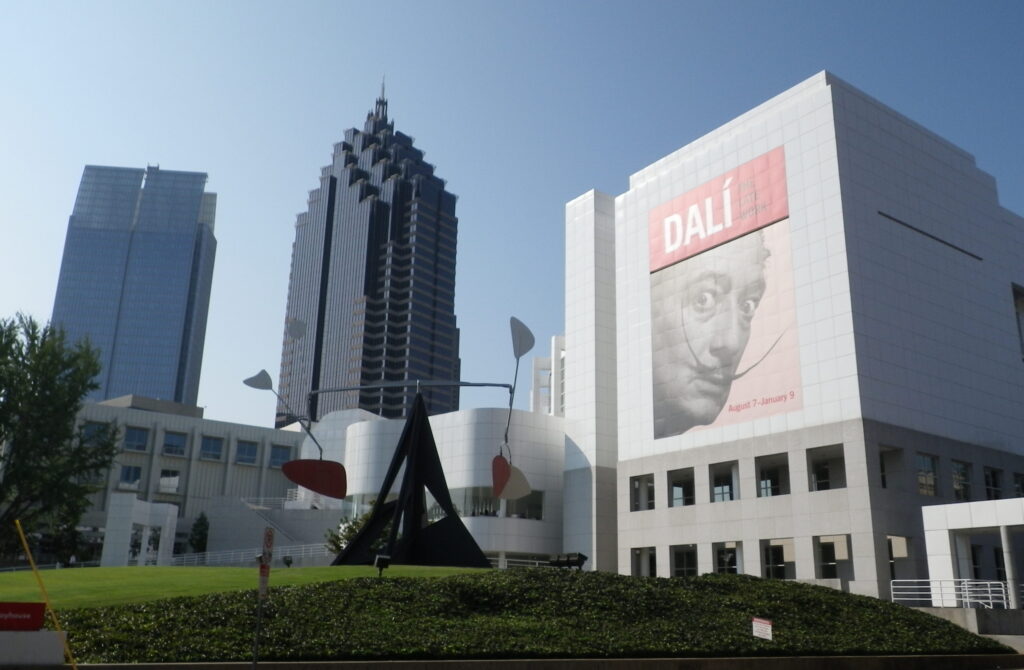 The enormity and detail of these paintings can't be properly expressed with images on a computer screen. If you ever come across a Dalí exhibit, don't hesitate to stop and see it. Standing at 20 feet, it demands your focus. They are both intensely serious and playful. Notice how Dalí incorporate biblical imagery into his paintings, such as bread, fish, bibles, and ostrich eggs (their egg, so large they could sometimes be incubated by the sun instead of the bird, were sometimes born alone, thus associated with a virgin birth).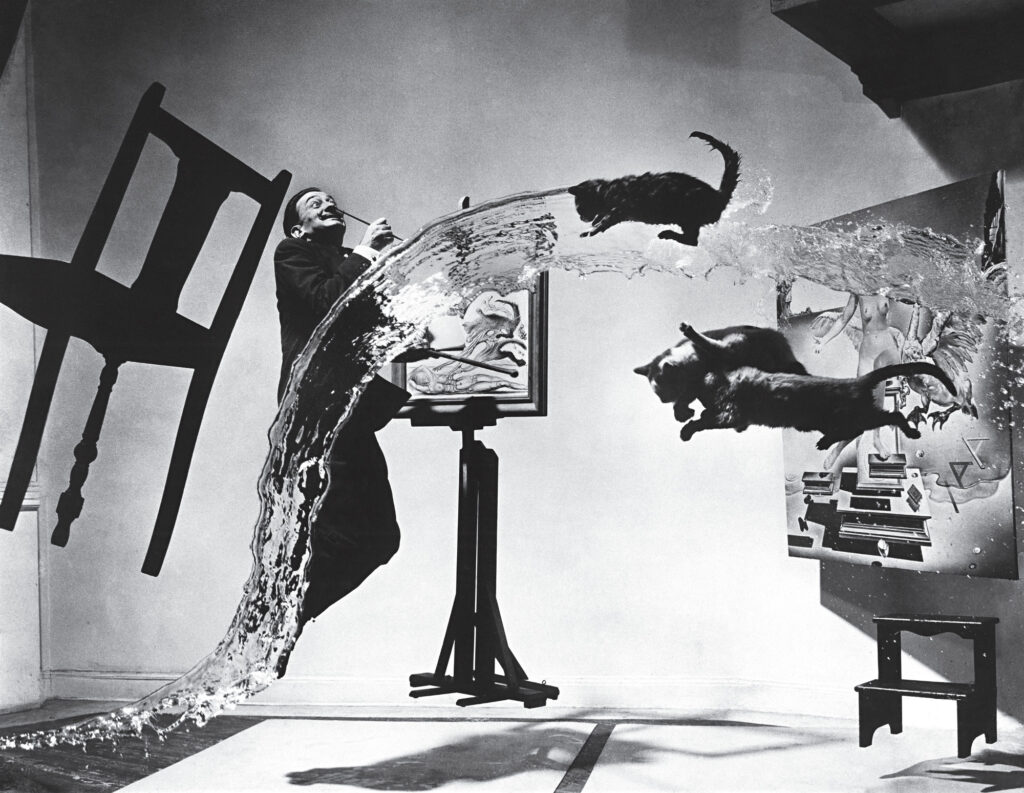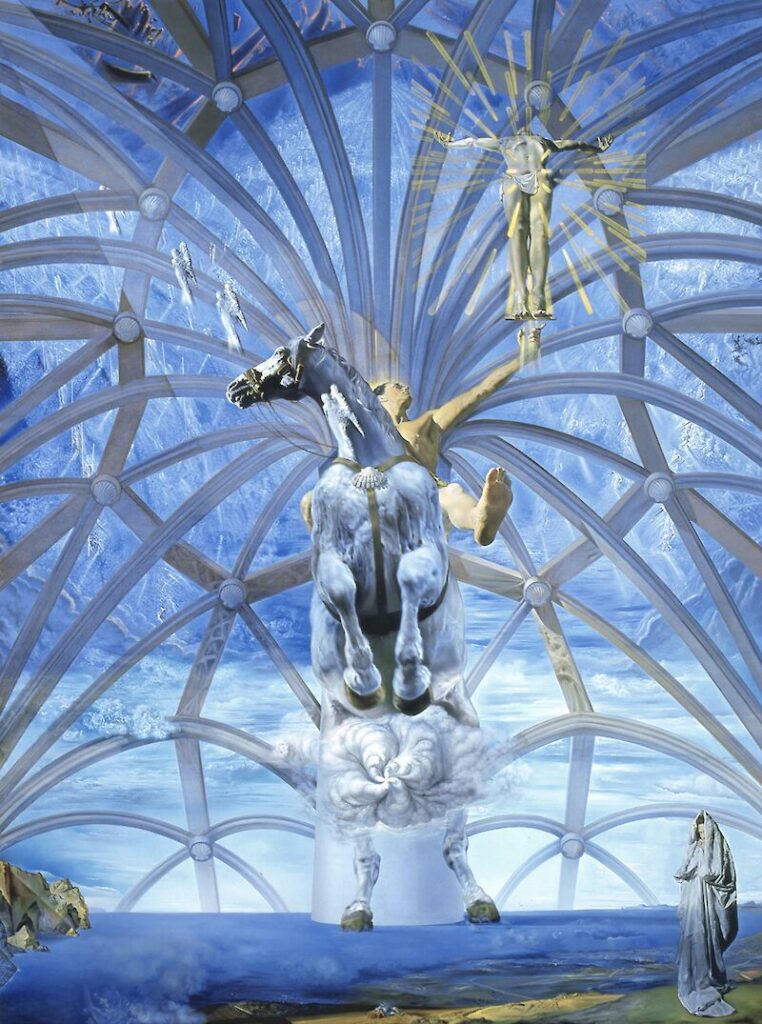 At 10 inches, they are another painting all together, with incredible detail. I secretly hoped to find a ladder to examine every part of his colossal works. The majority of my time was spent in the Dalí exhibit, but I didn't leave before taking a walk through the rest of the museum and getting a few photos.
2010.09.24 Friday
The drive to North Carolina had clear skies and cool weather. My engine problem I thought was fixed presented itself while stopping at a gas station outside the North Carolina border, and once in dense traffic inside the state. Although it came about twice, where it would have done many more times had the metal oil filter been installed, I am still dissatisfied with it happening at all, and I'm again in the search for a solution.
In Highlands, NC., I noticed my spongy rear brake had now completely died. I knew I would need all the braking I could afford for the twisties ahead. A similar problem in the past with this bike allowed water to contaminate my fluid, and this time was no different. The gasket that seals the reservoir is deformed, possibly from heat, and was displacing more brake fluid than usual. This, I suspect, was causing the seal problem. A quick flush with new brake fluid returned use to my pedal.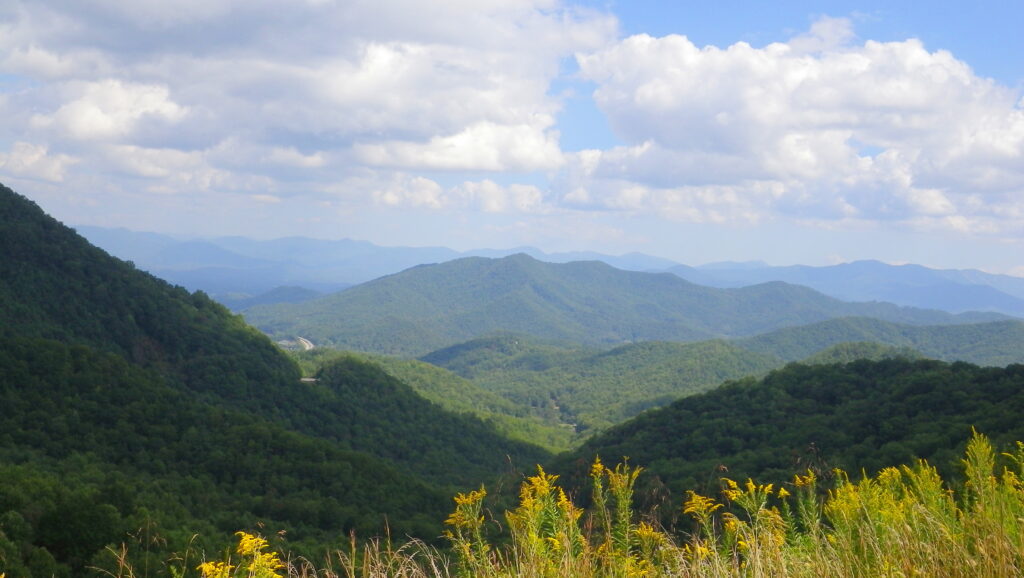 I reached my destination for the night, in Candler, NC., where my father and his girlfriend were awaiting my arrival. Our stomachs lead us to a vegan restaurant in downtown Asheville, Rosetta's Kitchen, where I had a delicious grilled portabella with potatoes, gravy and sautéed kale, washed down with a savory Duck-rabbit brown ale. This being Friday, we couldn't pass up coming downtown without stopping in Pritchard Park for the weekly drum circle. Unexpectedly, I ran into a friend I haven't seen in over a year, Greg. We talked a bit and listened to some music before giving him a web link to follow my trip and calling it a night.
2010.09.25 Saturday
A set of rotopax water containers and lockable mounts were waiting for me to install at my father's house in Weaverville. My stainless steel water bottles turned out to be too cumbersome and difficult to secure to to the moto, and were left with my friends Austin and Cici in Florida. This happened from a mix of bad planning and high expectations, and another water storage option would have to be used. Five hours in the garage, two trips to Lowe's, a set of foot-long subs, and here is the result.