I saw many old friends around my home-town over the weekend. I was met with open arms and delicious meals. The KTM shop was closed Labor Day, so I took it easy at the beach. Before that, though, my photographer friend Austin, who recently returned from California, joined me to visit Domino's House, a no-kill adoption cattery and animal shelter where my other friend and recent roommate, Christian, was newly hired at.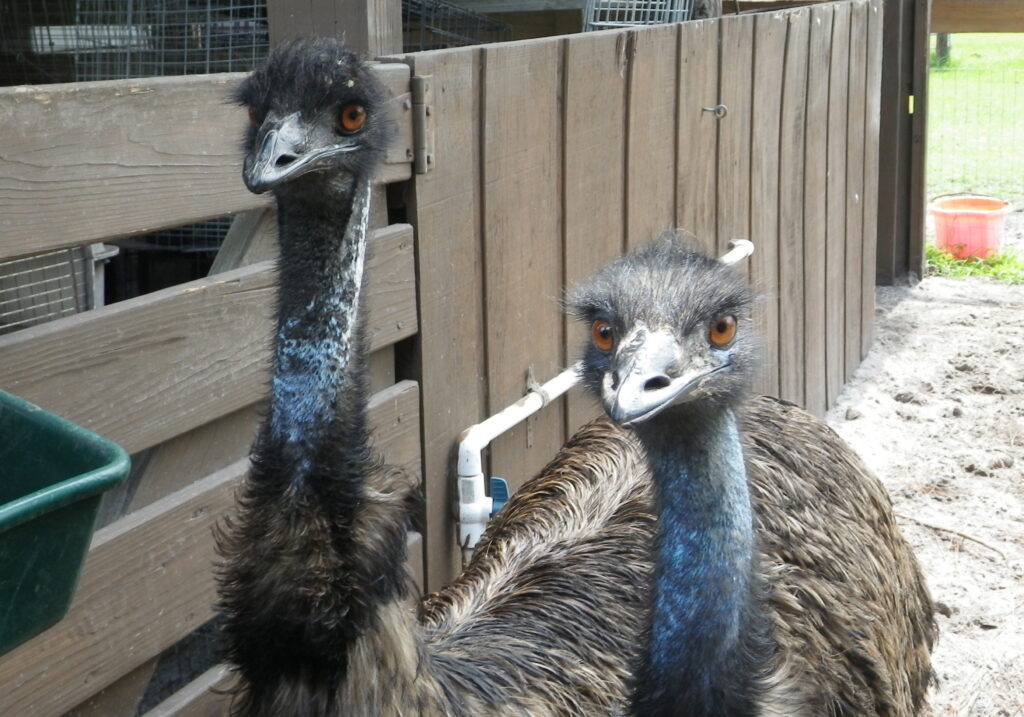 Early Tuesday was my appointment to have the left fork's rebound adjuster repaired along with refreshing the fork oil in both shocks. Joe and the others at WMR Competition Performance know their KTMs. They handled my bike with precision care. Check out their showroom. I hung out for the ~2 hours it took to be serviced. In that time I got some valuable tips for my trip and I left them with my web link to follow my progress. The servicing didn't completely fix my steering wobble, so I was in search of a scale. An hour later I found myself scratching my head, again. I discovered each of my panniers weighed 39 +/- 0.5 pounds. Since the center of gravity seems as though it needs to be precisely balanced to be rid of the wobble, instead of following an obsessive-compulsive path, I may soon be searching the market for a steering damper.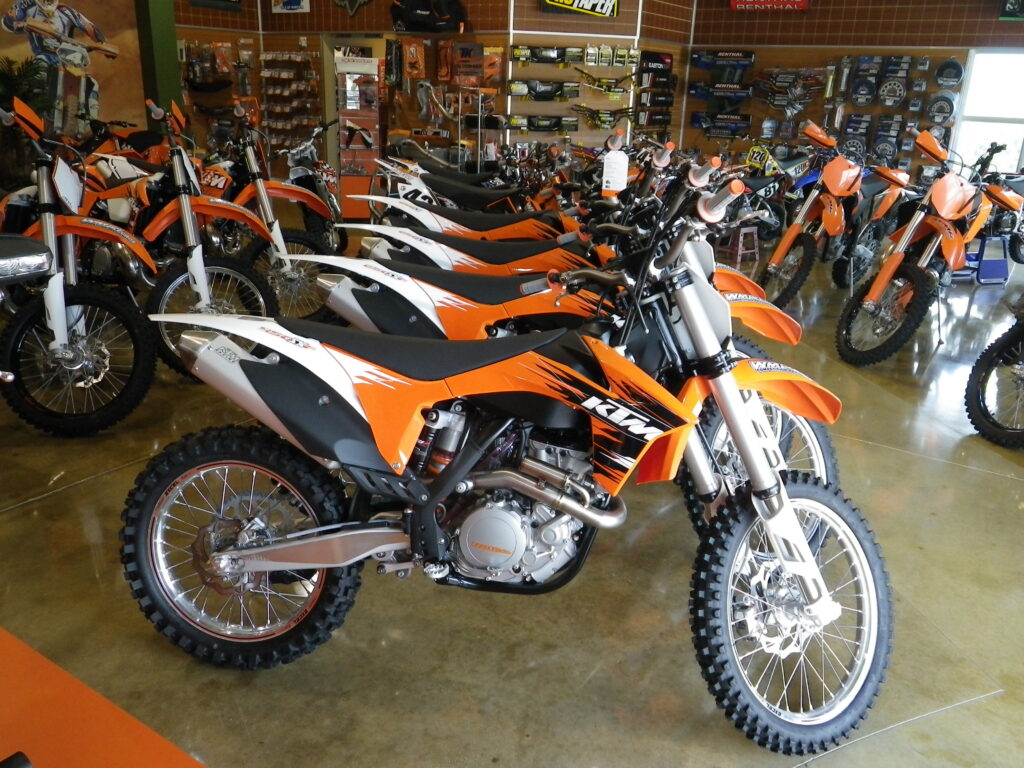 The decision was made to travel 25 miles south to Jupiter with Austin to see two mutual friends, CiCi and Jessica. We stayed the night in the dorms at FAU's Jupiter Honors College, and returned to Palm City the next morning with CiCi. We told her the plan, that she was coming with us to Orlando, after we were on the road. She was thrilled. A quick load of laundry in Palm City gave us some clean threads and I a moist cell phone! Miraculously, 30 minutes of blow-drying resuscitated it and we were ready to go. Most of the ride with our car and moto convoy was along Hutchinson Island, a barrier island that lies on South Florida's Treasure Coast.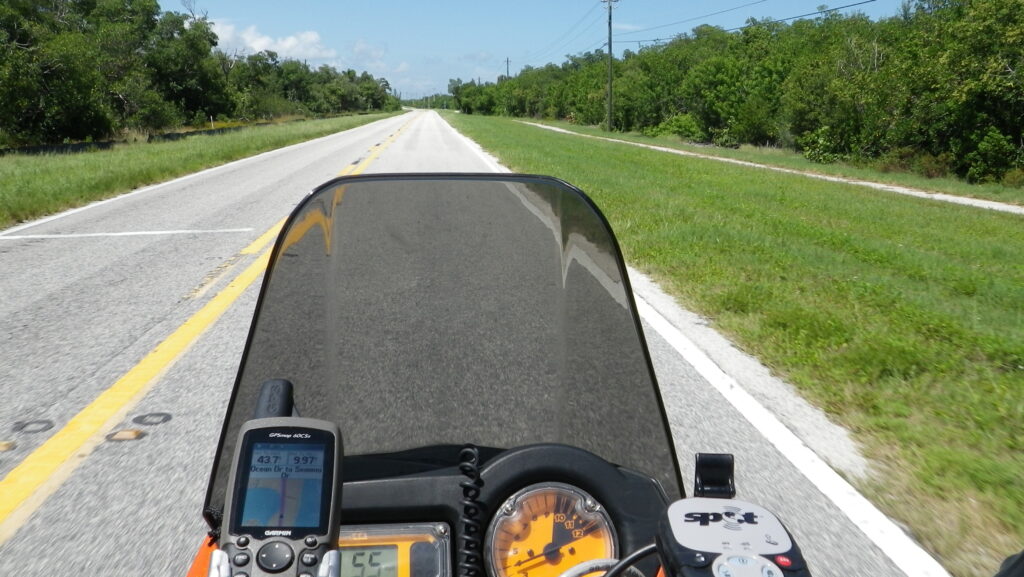 A short turn inland soon brought us to our planned destination for the day at St. Sebastian River Preserve State Park. Off-road travel was prohibited, so we hiked the 1/2 mile to the primitive camp ground. A quick scout of the area revealed a stairway to a dock over the tranquil St. Sebastian River.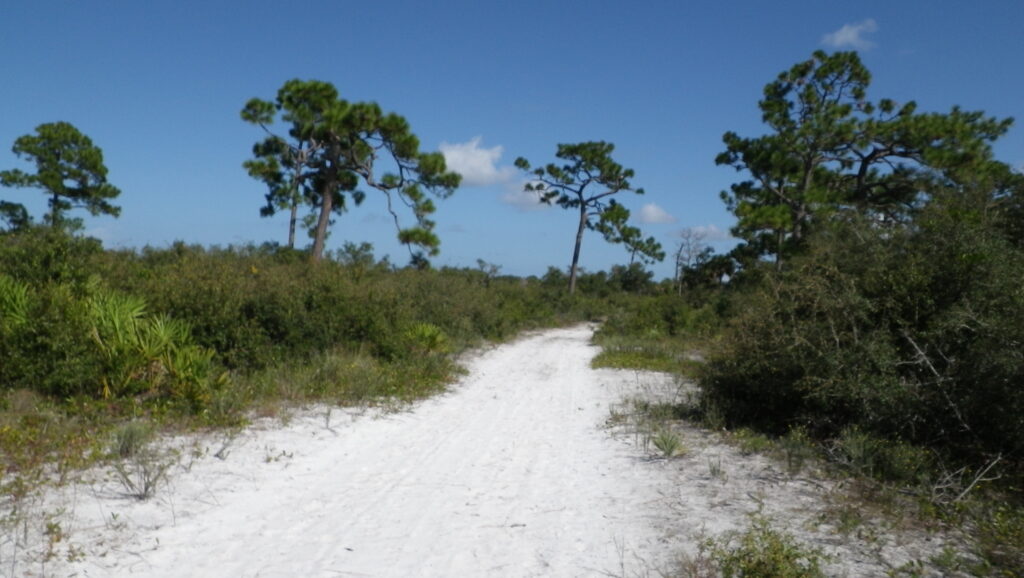 Dinner was quick but tasty and the fire helped keep the bugs at bay once the sun had set. As Austin and CiCi took a late-night swim, I found a tree frog that was modeling for me. A cool breeze from the river was with us for most of the night. A few hours before daybreak I was awakened from the cold (70 °F/26 °C), but I was too cozy in my hammock to go out to find a blanket, so I endured it until the sun came up.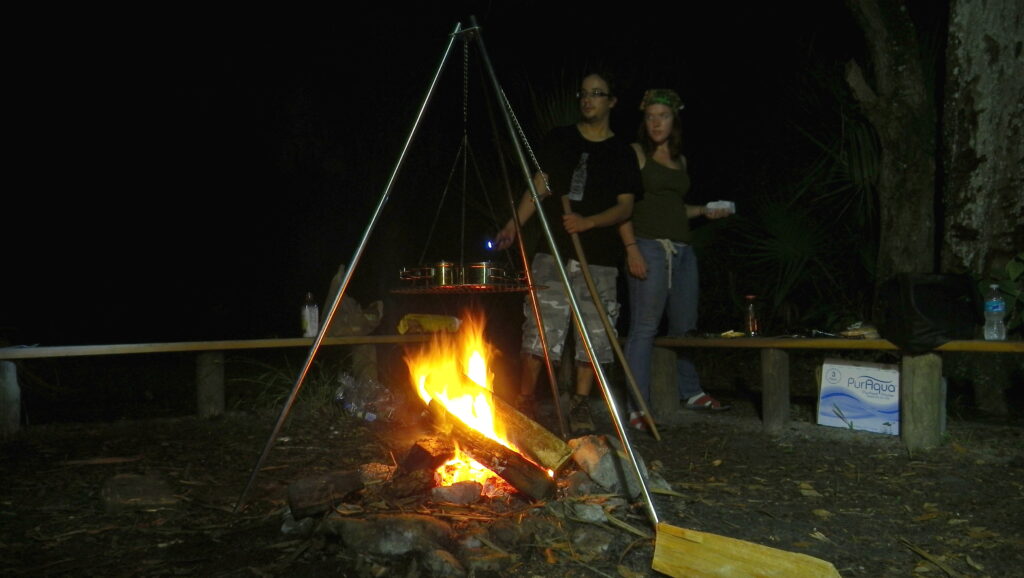 We got up somewhat early to catch the remaining sun rising over the river. We gave our fiercest Haka faces for the camera and began our northward hike to the canal. A large portion of our hike was through blackberry patches, but sadly their season had ended months ago.
Our 7 mile hike left us famished. We took a quick dip in the river then had lunch. The evening ended with us charming the manatees and alligators with our didgeridoo and guitar. We broke camp early the next morning and after a quick refueling at a market, safely reached our friends' Anthony and Dansir's home in Orlando, FL.