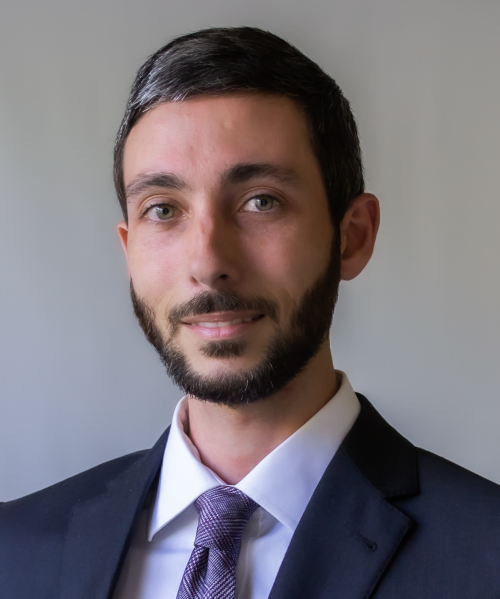 I'm a research scientist at Kennesaw State University, where I work developing novel methods and products for microbial control, brewing science, chemistry analytics, mushroom cultivation, remote sensing, robotics, and other areas. I am passionate about topics that range from biodiversity and health, to informatics and robotics. I believe technological advancement should play a vital role in improving quality of life, by promoting health in both society and the environment.
EXPERIENCE
RESEARCH SCIENTIST
Bioinnovation Laboratory
Kennesaw State University, Kennesaw, Georgia, 2017 – Present
My work primarily involves the development of novel microbial control methods, beer and fermentation analytics, and mushroom cultivation, among other interests. The Bioinnovation laboratory at Kennesaw State University was started in 2017 to develop new intellectual property that draws from a wide range of fields, including engineering, software development, biology, chemistry, and more.
MICROBIOLOGICAL GRADUATE RESEARCHER
Georgia State University, Atlanta, Georgia, 2012 – 2017
Developed methods for microbial control of pathogenic fungi for health and disease management in a BSL-2 laboratory. I investigated antifungal volatile organic compounds (VOCs), formulations, and methods for their application. This included development of methods for contact-independent antagonism of fungi, utilizing antifungal VOCs with a custom dispersal system, as well as induced cells of Rhodococcus rhodochrous DAP 96253.
Organisms of interest included Pseudogymnoascus destructans (white-nose syndrome in North American bats), Ascosphaera apis (chalkbrood disease in honey bee larvae), Ophidiomyces ophiodiicola (snake fungal disease), Botrytis cinerea (grey rot/noble rot of wine grapes and other plants), Fusarium oxysporum f.sp. cubense (Panama disease/Fusarium wilt of banana plants), Aspergillus spp. (toxic and carcinogenic food contaminant).
GRADUATE TEACHING ASSISTANT
Georgia State University, Atlanta, Georgia, 2012 – 2016
Instructed the undergraduate Microbiology and Public Health Laboratory. I educated benchtop microbiological laboratory techniques, including isolation, growth, microscopic evaluation, staining, characterization, enumeration, and identification of prokaryotic and eukaryotic microorganisms, in a BSL-2 laboratory setting. Demonstrate good microbiological practices outlined in the Biosafety in Microbiological and Biomedical Laboratories (BMBL, 5th ed.), including biosafety, security, and incident response.
RADIATION SAFETY SPECIALIST
Georgia State University, Atlanta, Georgia, 2013 – 2014
Managed a campus-wide radiation safety program, facilitating radioactive materials research and protecting people and the environment from adverse effects of radiation. Conducted radioactive contamination surveys and dose monitoring. Educated faculty, staff, and students of radiation hazards, compliance, and safety protocols. Developed safety protocols and training exercises for handling radioactive material. Implemented and managed a radionuclide inventory and tracking system.
Emergency and hazardous material incident-responder for GSU and the Atlanta area. Trained in handling biological, chemical, radiological, and other hazardous materials in Level A hazmat personal protective equipment (PPE). Regularly participated in training exercises. Used first responder equipment to detect and analyze known and unknown materials (such as the MiniRAE VOC monitor, Impact 4 gas monitor, combustible gas detector, Geiger counters, Jerome mercury vapor analyzer, pH analyzers, and the FirstDefender AhuraFD).
WEB DEVELOPER
Georgia State University, Atlanta, Georgia, 2013 – 2014
Managed a multisite WordPress environment where navigation and content was the primary emphasis, for the university's research and environmental health and safety websites. Produced audio/video lecture series from raw recordings. Created graphics and manipulated photographs. Developed dynamic PDF documents, including laboratory door sign generators, radiation contamination surveys, responsive laboratory inspection checklists, and training request and completion forms, among others.
EDUCATION
DOCTOR OF PHILOSOPHY (Ph.D.), BIOLOGY, MICROBIOLOGY
Georgia State University, Atlanta, Georgia, 2017
MASTER OF SCIENCE (M.S.), BIOLOGY, MICROBIOLOGY
Georgia State University, Atlanta, Georgia, 2013
BACHELOR OF SCIENCE (B.S.), BIOLOGY
Florida Atlantic University, Boca Raton, Florida, 2010
MARINER TRAINING
Chapman School of Seamanship, Stuart, Florida, 2003 – 2004
PUBLICATIONS
SKILLS
TECHNICAL
Microbiological Research
Experimental Design
Statistical Analysis
Antimicrobial Susceptibility Testing
Microscopy
Gas Chromatography
Mass Spectrometry
Polymerase Chain Reaction (PCR)
Biological, Chemical, Radioactive, Hazardous Material Handling
Risk Assessment/Emergency Response
Electronic Circuit Design
Printed Circuit Board Design
Computer Automation
Human-Computer Interaction
SOFTWARE
Windows, Mac, Linux, Android, iOS
Excel, Word, PowerPoint, Outlook
Statistical Analysis System (SAS)
Adobe Photoshop, Lightroom, LiveCycle Designer, Premiere Pro
GNU Image Manipulation Program (GIMP)
PCB and 3D Design
Version Control (GIT/FOSSIL)
Linux Console
Apache, Nginx, MySQL
WordPress
PHP, HTML5, CSS3
Python
C/C++